Facsination 10 weeks on the photo. Keestorpets new familymember. Sire: CH Keestorpets Armani Dam: Ikurin Aqua Viva

This year,2012, we have the happiness of three new lovely familymembers: Pigge, Aqua and Cizzi
see below
Keestorpets Armani "Pigge" 20 month old
Sire: SEUCH DKUCH Smörkullas Gondor
Dam: Keestorpets Xantica




Ikurin Aqua Viva "Aqua" 8 month old
Sire: AMCH Trumpet's It's Good To Be King
Dam: SFCH SECH EECH LVCH LTCH RUCH HUCH BALTCH MV-08 V-07 RKFV-08
Ikurin Regina Nova








Keestorpets Chocolate "Cizzi" 9 month old
Sire: SEUCH Foxifayre Field Of Dreams
Dam: Keestorpets You Are So Nice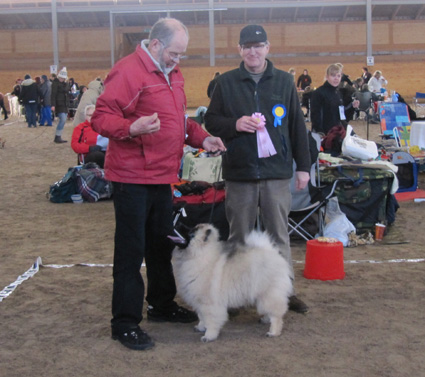 Foxifayre Field Of Dreams "Theo" 5 month old
Theos first show was successful: BOB, BIG 1 and BIS 2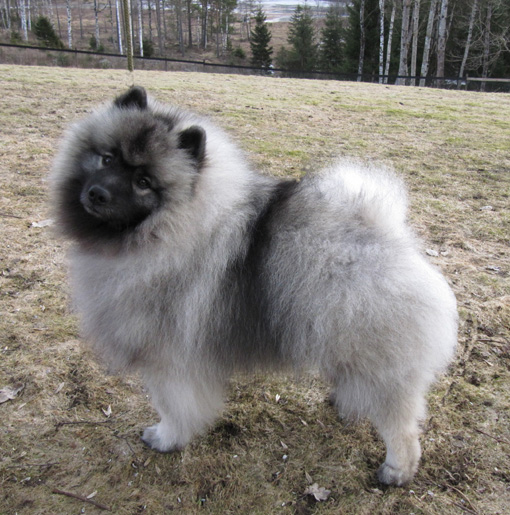 Foxifayre Field Of Dreams, (Theo)
Sire: AMCH Summerwind´s So Intoxicating Of Valindale
Dam: Eastkees Dare To Dream Of Foxifayre
Theo is 17 months old on this picture.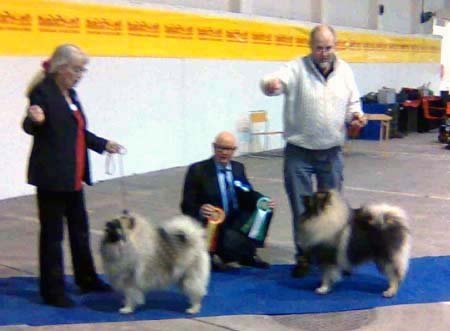 Swedish Winner 2009
SUCH DKUCH Nice Surprise
BOB EN-09and NORDUCH Keestorpets Montalbano BOS SV-09
Judge: Henrik Johansson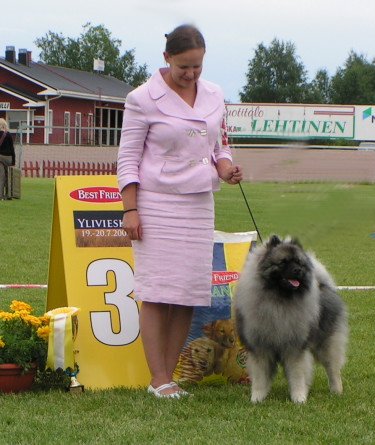 Keestorpets Ultramarine "Uffe"
Sire: NORDUCH DKUCH Keestorpets Montalbano
Dam: NUCH Keestorpets Just Another Dream
Uffe has really succeeded in the show rings.
At 15 months of age, he has 10 CC's, have become best male at keeshondspecialerna in Finland and Sweden,
Best male also SSUK Circuit and Junior World Winner, JWW-08
A week later, Uffe BOB, BIG and BIS 3 at FKK's Int.show in Ylivieska.
Owner: Johanna Koskinen, Kennel Eswood
Thank you Johanna for showing Uffe
to these successes.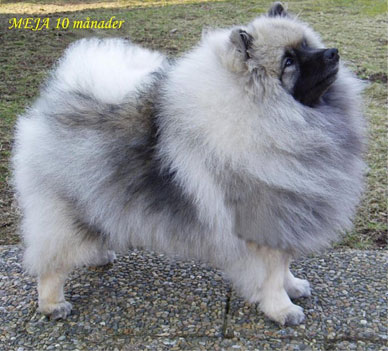 Keestorpets Timotej
Sire: NORDUCH Keestorpets Montalbano
Dam: Ch DKUCH Keestorpets Nice Surprise




Our lovely import from Finland
SUCH Eswood Nougat, called Candy.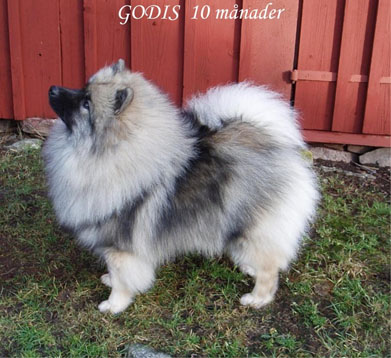 Sire: AMCH FINCH ESTCH SUCH W-04 Keesbrook's Boldy Go
Dam: FINCH ESTCH Keestorpets Nefertite


Candy did a fine debut in the show ring in
Gothenburg SKK Nat 2007-01-04 by taking CC
and become Best Bitch, BOS at 10 months of age.



Click on images to read more ...
| | |
| --- | --- |
| | |
| Just Another Dream | Knockout |




Ch Keestorpets Knockout (Nocke)
Sire: CH Keestorpets Valparaiso
Dam: Deminiac Ode To A Dream

Knockout won his 12th CC in Västerås and
became Swedish Champion






Keeshond of the year 2002
Keeshond of the year 2003
Swedish Winner SV-03
Keeshond of the year 2004




SV-03 SUCH NUCH Keestorpets Knockout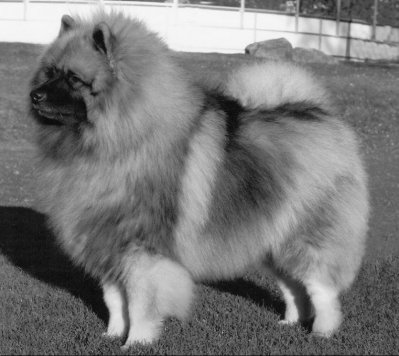 Keestorpets Knockout
What a Knockout!
This year's top winning Keeshond at 22 months old!
In addition, the 3rd generation Best years males and the 10th
Keeshond from our kennel
to become the year Keeshond.
Sire: SV-98 INT CH NORD CH Keestorpets Valparaiso
Best Keeshond 1998 Best Male 2000


Grandfather: SV-91 NV-87 INT CH NORD CH Keestorpets Zirocco
Best Keeshond 1991
Mother: Deminiac Ode To A Dream
Knockouts merit in 2002 are:
8 BOB, Best Male and BOS at
Keeshondspecialen, 11 CAC, 2 CACIB.
Knockouts Honors in 2003 are:
Best In Show and Best Mover Keeshondringen
9 BOB 6 CACIB Swedish and Norwegian Kennel Club
BOS and Norwegian Champion Norwegian Keeshondklubb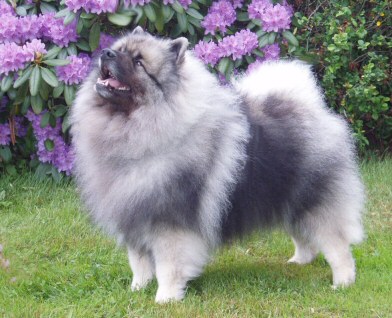 SV-03 INTUCH NORDUCH DKUCH Keestorpets Knockout (Nocke)


Knockout is the first Keeshond in Sweden that have become Top Winning Keeshond 3 years in a row.








BEST IN SHOW
Keeshondspecialen 2003
Father and son
BIS and Best Mover

SUCH NUCH Keestorpets Knockout


BIS Puppy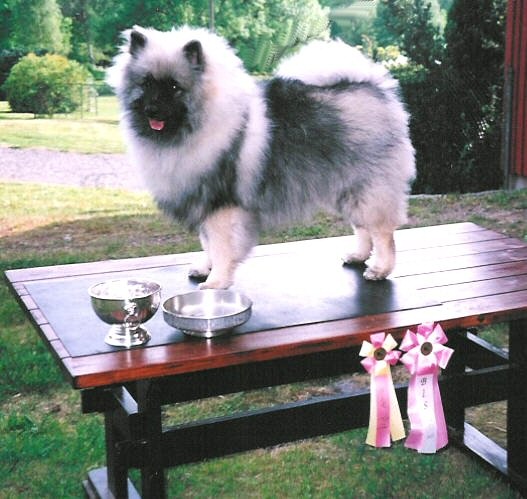 Keestorpets Montalbano
Sire: CH Keestorpets Knockout
Dam: Keestorpets Hjärter Dam


Other qualifications in the puppy class
22/2-03 SKK Hässleholm BOB bis 6
17/5-03 Hanaskog SSUK BOB BIS 2
28/6-03 SKK Borås BOB BIS 4
29/6-03 Borås SSUK BOB BIS 3

Click on the image to read more



Our wonderful Nice Surprise, Called Prissan has made a brilliant debut exhibition in
puppy class by being BOB and BIS 3 at SKK: s show in Skara.
She also became BOB puppy in Stenungsund.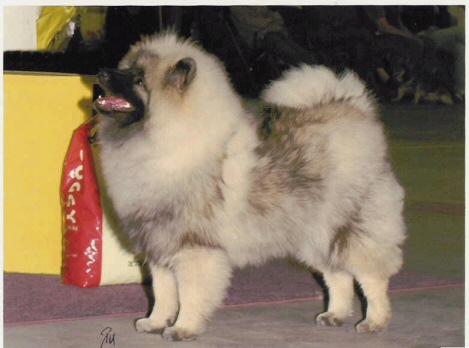 Keestorpets Nice Surprise
Sire: SV-98 INTCH NORDCH Keestorpets Valparaiso
Dam: SCH NCH Foxifayre Isn't She Lovely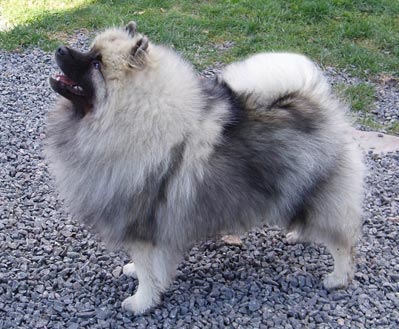 As an adult have Prissan (Nice Surprise) has 6 CC;
3 CACIB, 5 BOS, 2 BOB. She obtained her championship in Hässleholm 2007-05-19.
She then became Swedish and Danish Champion.





Another charming keesgirl named Roxette have stayed with us.
Her debut in the puppy class, 5 months old,
result that she became BIS 2 among 48 pups.
In the photo, she is 10 months, and has made debut in the official class.
Results: CC and Best Bitch on SKK Malmö Int. the 18/3-06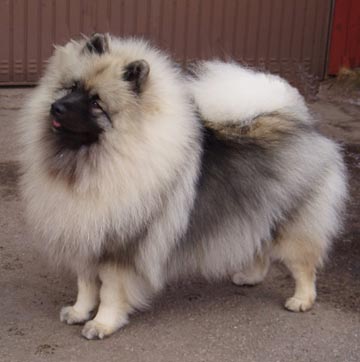 Keestorpets Roxette
e. NORDUCH Keestorpets Montalbano
u. NUCH Keestorpets Just Another Dream

At 15 months of age has Roxette
5 CAC, 1 CACIB, 1 BOB, BIG 4, 3 BOS

2 years full Roxette became Swedish Champion in Vänersborg on 9/6-2007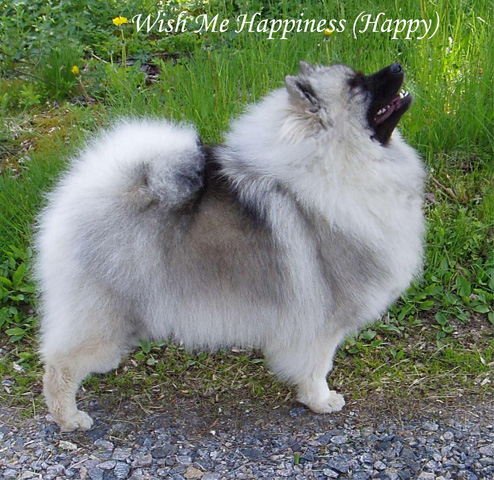 Keestorpets Wish Me Happiness(Happy)
Sire: SCH DKCH.Smörkullas Gondor Dam: SCH Keestorpets Roxette

We lost our wonderful Happy affected of AIHA,
2 years and 9 month old. So beloved, so missed.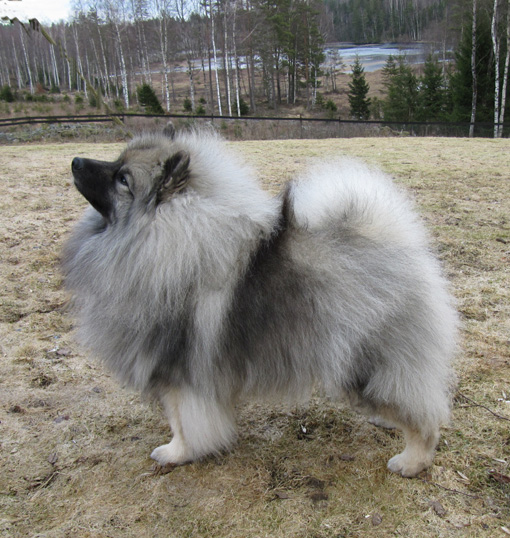 Keestorpets Xantica (Tickan)
Far: SV-09 INTUCH NORDUCH Keestorpets Montalbano
Mor: SUCH Eswood Nougat
Tickan is 22 months old on this picture






Keestorpets You Are So Nice "Youssan" 4 month on the photo
Sire: SV-03 INTUCH NORDUCH Keestorpets Knockout
Dam: Keestorpets Wish Me Happiness


Our youngest keesgirl was Best Puppy and BIG 2 on her first show
On next show Youssan was BIS puppy, 5 month old.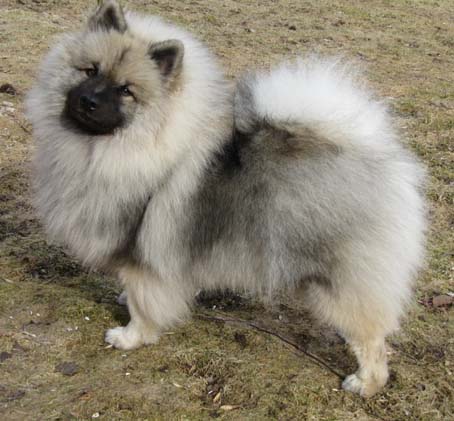 Now is Youssan 1 year old. On her last show in puppyclass she was BOB BIG and BIS 2